MAGAZINE, ISSUE 1
Brand: Maiden Home
Creative Director: Lenay Johnson
Words: Lenay Johnson
Photographer: Emily Andrews
Featured Partners:
Putnam Designs

Chelsea Miller Knives

April Valencia of Masa Memory
For Fall 2022, I wanted to bring a more personal lens to the brand by answering the question, "If Maiden Home were a lifestyle, what would it feel like?" With the entertaining season ahead, I chose to storytell an approach to entertaining that was inspiring and heartfelt—not just content for the sake of it, but rather adding a thoughtful perspective to the conversation. We had honed in our photography through styling and art direction, but what if these photos were brought to life? Who would live there and how would she entertain? I dove into this concept by not only writing our answers to these questions, but also interviewing three distinct creatives who each brought a uniquely beautiful perspective "to the table."
CREATIVE CONCEPT

EDITORIAL STRATEGY

PARTNER INTERVIEWS

PARTNER PHOTOSHOOTS

POST PRODUCTION

DESIGN DIRECTION

EDITOR'S LETTER, ARTICLES & COPY
I've always wanted to publish a magazine—to unfold a compelling narrative and dive deeper into storytelling with meaning. It started with a desire to add substance to the entertaining season ahead, offering a fresh perspective to the conversation. It's about a home that showcases beautifully, yes, but also what it means to embrace warmly. I had been unfolding this narrative throughout the year, calling it "the collected mindset"—one that delights in the beauty of a well-designed home but takes it a step deeper. The collected home is not achieved by a carbon copy of someone else's space, but rather through the selection and expression of objects that are personal, meaningful and beautiful to you. In that spirit, entertaining becomes more than an aesthetic touch—it's about creating a meaningful story through the way we style our spaces, the food we serve, the drinks we share, and the conversation we foster. This magazine was my expression of this for Maiden Home.
In celebration of heritage craftsmanship, our latest collection evokes the essentials—beauty in form and truth to materials. Minimal, graphic shapes meet supple Belgian linens, solid white oak, and touches of aged brass, for a display of subtle luxury in true form.
The luxury of this collection was shown in the massive forms and richly textured materials. The challenge was to find a location that was quiet enough to let the pieces take center stage but provide texture, drama, and mood as setting. The styling was simple, yet compelling to echo the collection. Lighting played a starring role, with three levels of drama catered specifically to each shot.
Previously, our studio photography was developed primarily for website PDPs. I've pushed our creative direction to be able to utilize this precious studio time to not only achieve successful product photography but to also capitalize on tight product details as dramatic editorial moments. This not only gives informative detail of the product, but provides a compelling shot for use in social, email, and content campaigns.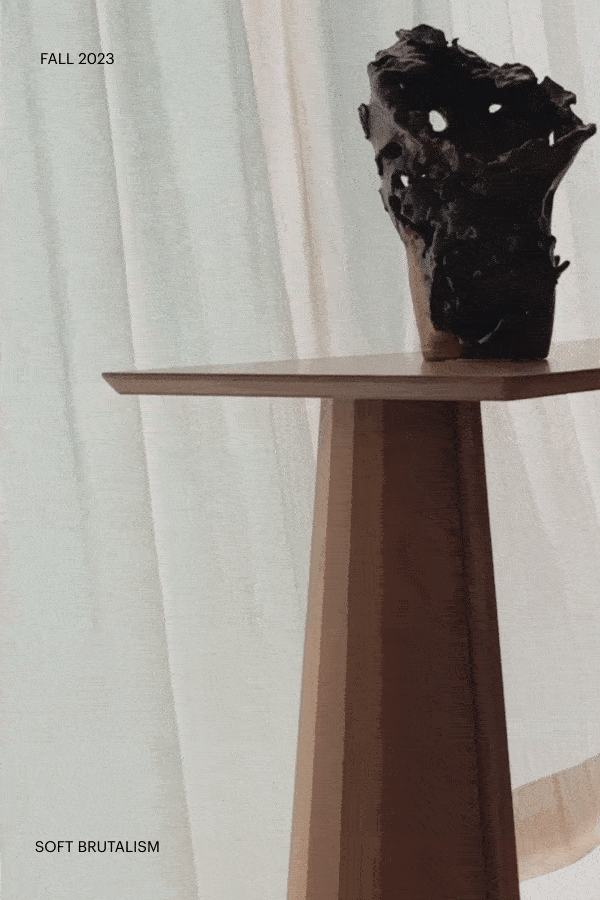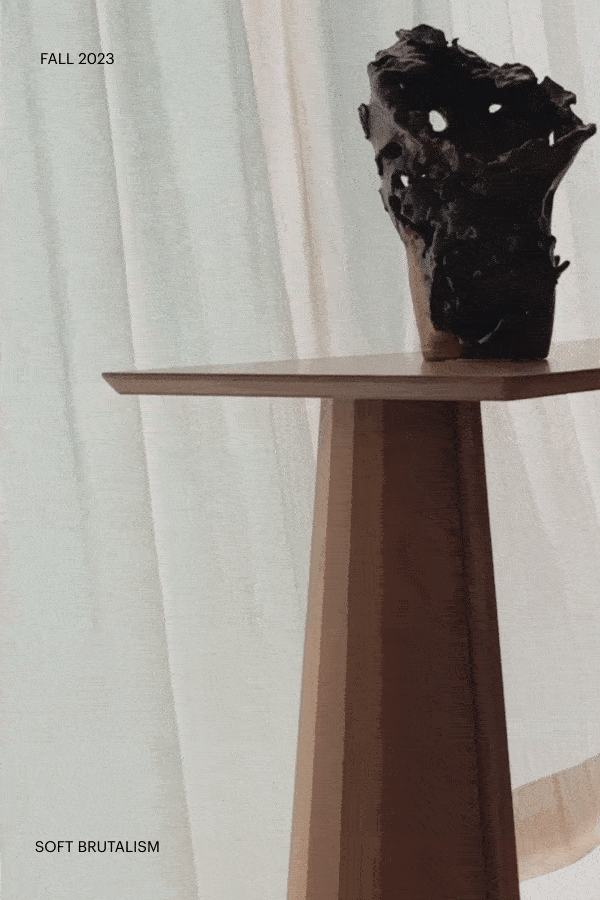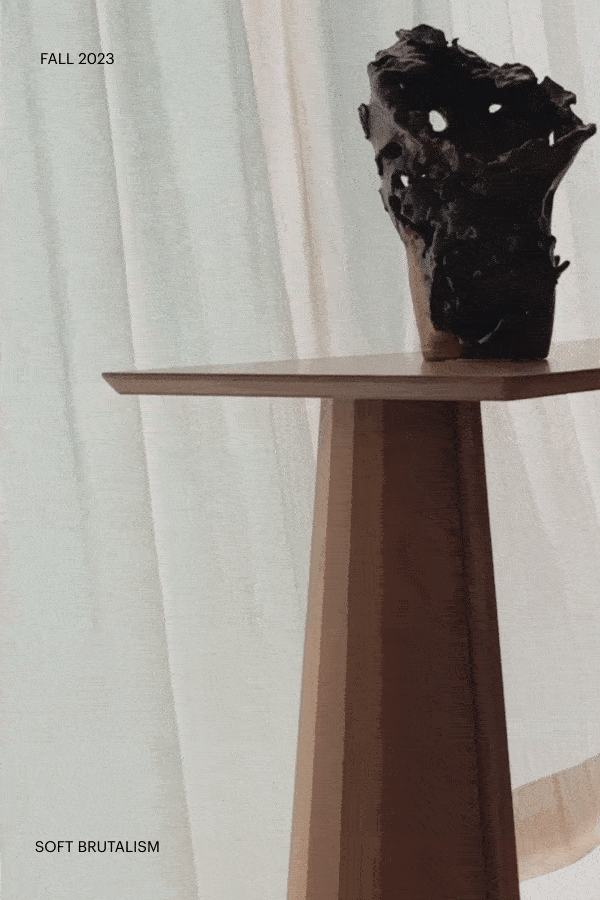 CAMPAIGN PRODUCTION, DESIGN & COPY
To echo the dramatic simplicity of the photo assets, the design and layout direction prioritized negative space and utilized our sans serif type. The copy was pared back, leaning on a tone of quiet confidence.